Express delivery *west Europe
More than 4000 references in stock
Out-of-Stock
Out-of-Stock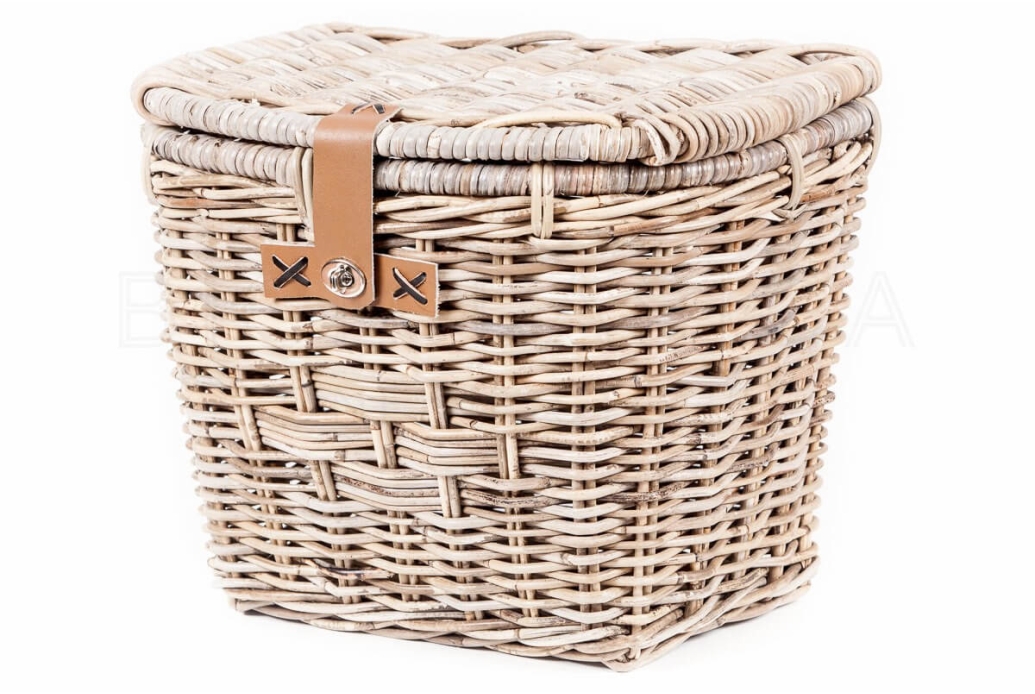 Bicycle Herman Covered Wicker Basket in Grey
Ideal for Picnic and to carry your small Pets this Traditional Rattan basket with a Cap will fit perfectly with your Retro Cycle
Data sheet
Equipment
It is attached to the handlebars by two leather straps with metal buckles of great strength, can be removed and put on very quickly and comfortably.
Indications
Handmade in Indonesia, easy closure.
Dimensions
32 x 26 x 28 cm
Specifications
Check the position of your headlight, if the headlight is at the height of the handlebars you may need to change it, you can check our tutorials section
Details
We recommend the use of a front rack or basket carrier to carry more weight.