Express delivery *west Europe
More than 4000 references in stock
Retro BMX Capri Cobra black
The new Capri Cobra is an iconic BMX. Inspired by the magical models of the 80's (revived in series like Stranger Things), the Cobra rides the legendary SKYWAY wheels made in the USA.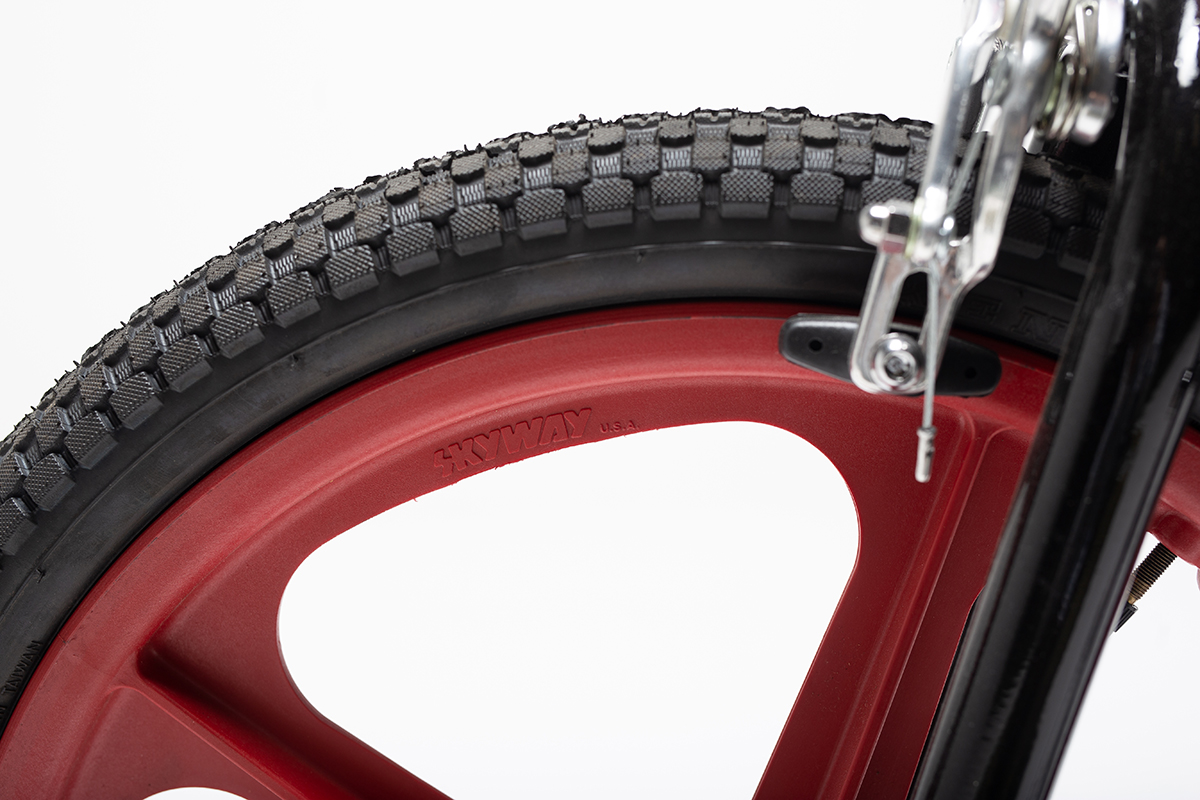 Skyway wheels
Mounted with original Tuff wheels from the legendary Skyway TM factory in Mempthis (USA). The new Capri Cobra keeps intact our commitment to bring back a legendary industry.
Velo saddle
In addition to the original modifications to the seatpost, pedals and frame, it is fitted with a saddle that rescues the mythical Kashimax saddles manufactured in Japan in the eighties.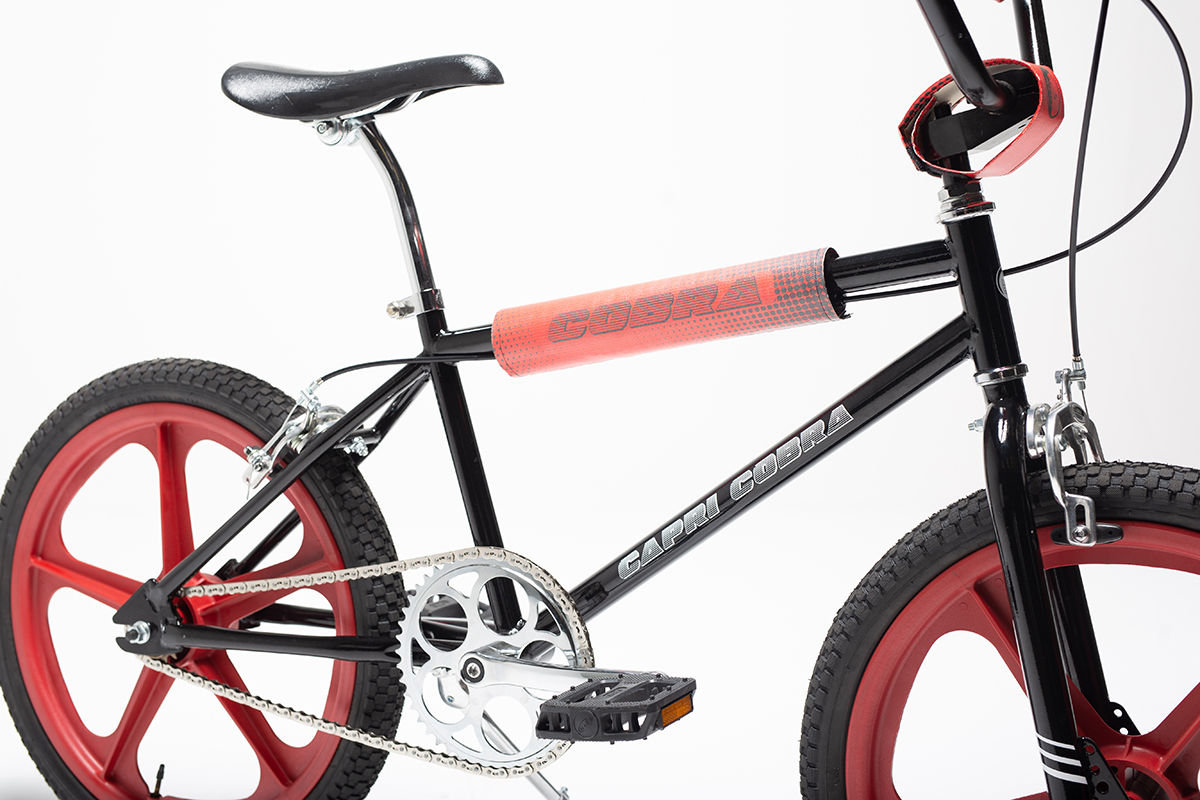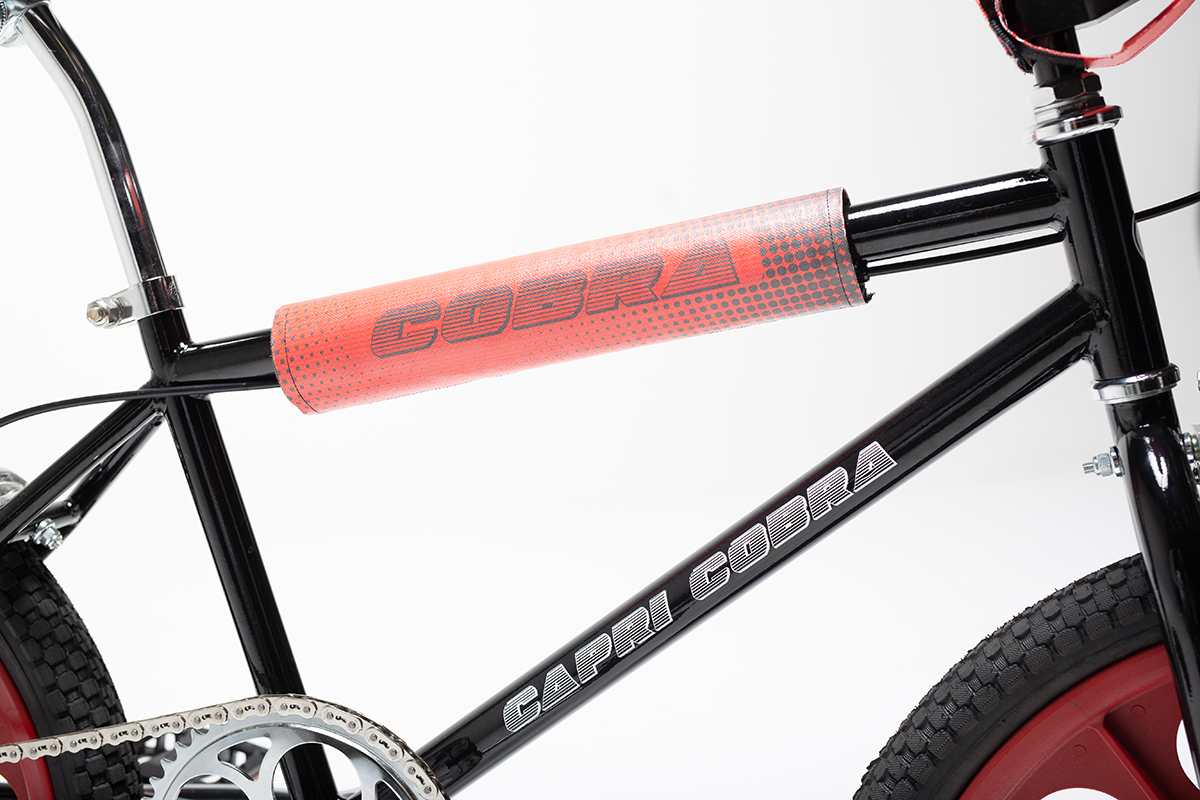 Exclusive Pads
Includes exclusive and 100% original protection PADS, manufactured in Europe with the best material. A touch of nostalgia with the originality that each of its components deserve.
Versatile
The Capri Cobra offers a one-size-fits-all, but very versatile, not only for children or teenagers. But also for all the nostalgic of this era. An iconic and original eighties BMX.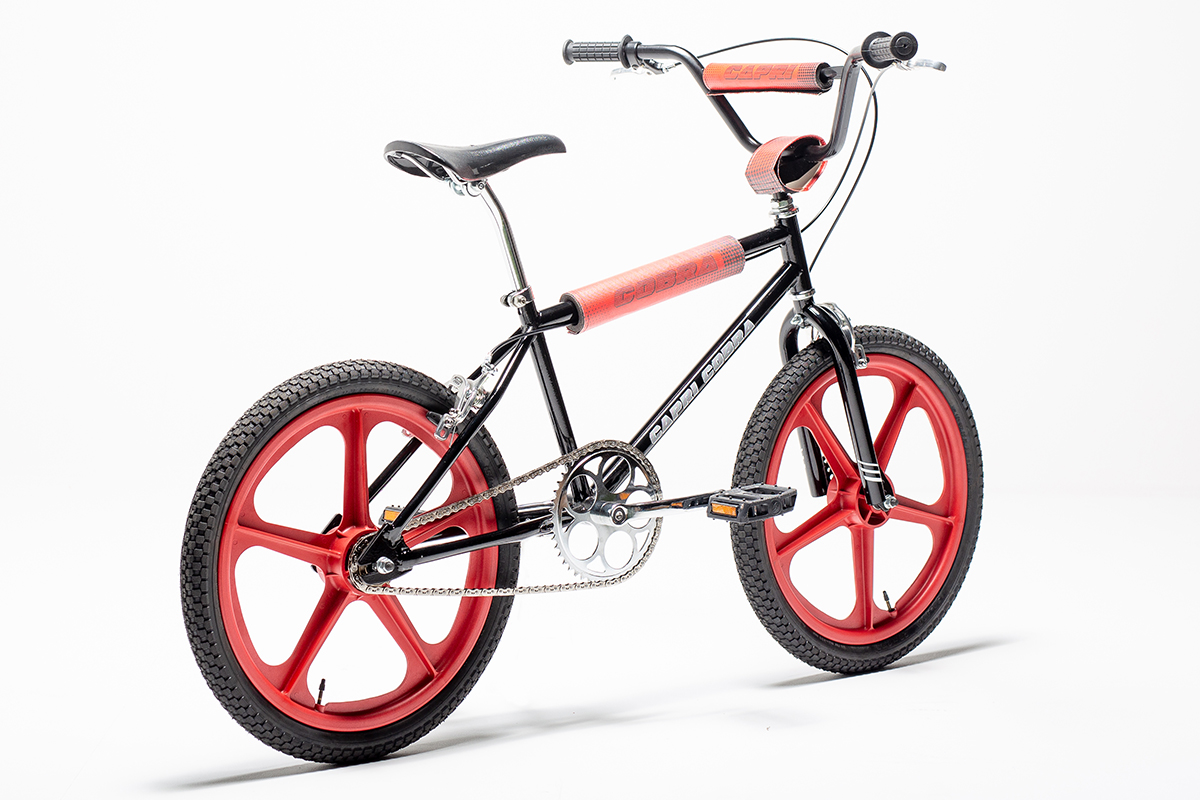 Do you have doubts about how to assemble your product?
You can watch our Quick Assembly Video right here
If you need more detailed information you can visit our tutorials section
These are some photos sent to us by friends who already enjoy the BMX Capri Cobra retro touring bike in their daily life.
Send us your photo to info@biciclasica.com
Data sheet
Dimensions
137 X 95 X 72 cm
Table
Steel, with high quality TIG welds, classic geometry inspired by the BMX of the 80s, very fun to ride.
Wheels
Original SKYWAY TUFF wheels manufactured in Memphis, USA.
Pedals
Plastic to match the bike, with BMX platform
Brakes
Alhonga caliper model, front and rear, very reliable in all environments.
Saddle
Replica made by Velo of the japanese kashimax saddles used on the original bikes.
Warranties
3 years warranty on frame and components