Express delivery *west Europe
More than 4000 references in stock
Out-of-Stock
Out-of-Stock
Retro touring bike Capri Eliott yellow 16" Capri Eliott yellow
Classic style bike for the little ones. This beautiful bike in blue color will accompany your child in his first adventure. Bicycle of 16" for boys and girls from 4.5 to 6 years old, between 100 cm to 120 cm approximately. Wheels included.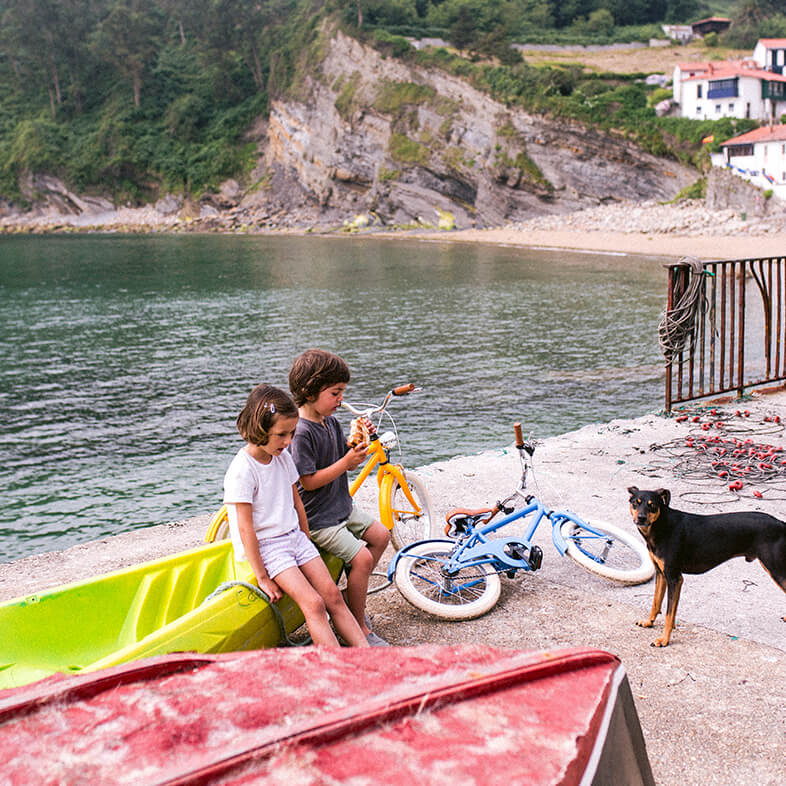 Robust
Simple and sturdy, it is ideal for children's first pedal strokes. It comes equipped with a pair of wheels for learning to ride a bike progressively and safely.
Classic
Made 100% in Italy, it is simple and very stylish, easy to handle from the first day. In short, a perfect bike for the youngest members of the family.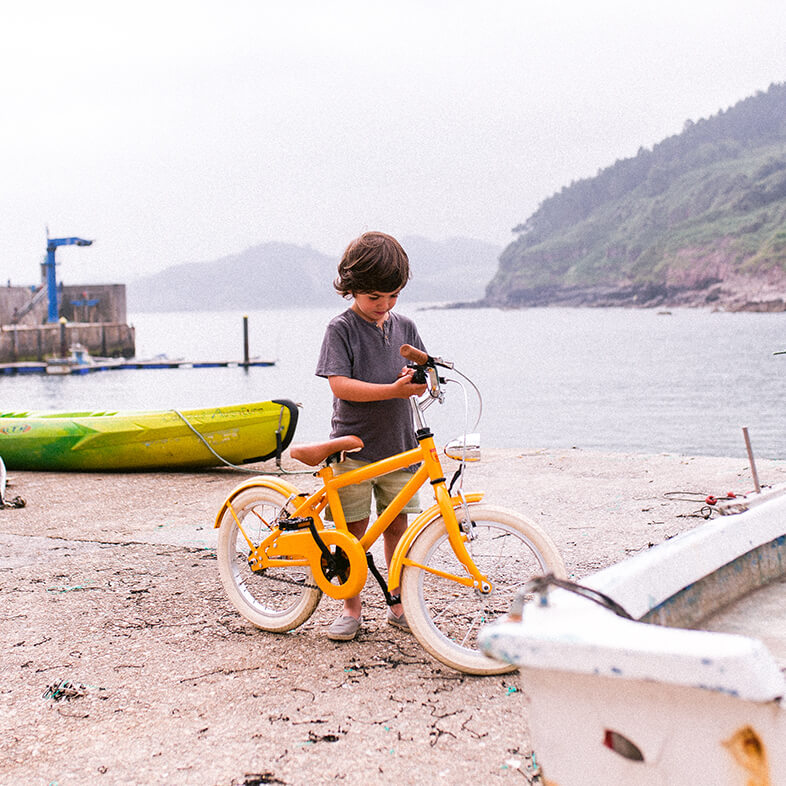 do you have doubts about how to assemble your product?
You can watch our Quick Assembly Video right here
If you need more detailed information you can visit our tutorials section
These are some photos sent to us by friends who already enjoy the Capri Eliott touring bike in their daily life.
Send us your photo to info@biciclasica.com
Data sheet
Equipment
Mudguards, chain guard. (Basket not included)
Indications
Wheels included for your initiation
Brakes
Front and rear V-Brake
Grips
Rubber to match saddle
Tyres
16" Cream (47-306) ETRTO
Saddle
VICTORIA classic style faux leather
Warranties
5 years on the frame and 2 years on the components, biciclásica regularly stocks parts for replacement, all components are standard.
Packaging
The bike comes in a box with the pedals, handlebars and saddle disassembled.
Size recommendation
S- Recommended for heights between 100 cm A 130mts ( + 4 years)