Express delivery *west Europe
More than 4000 references in stock
On sale
Out-of-Stock
Out-of-Stock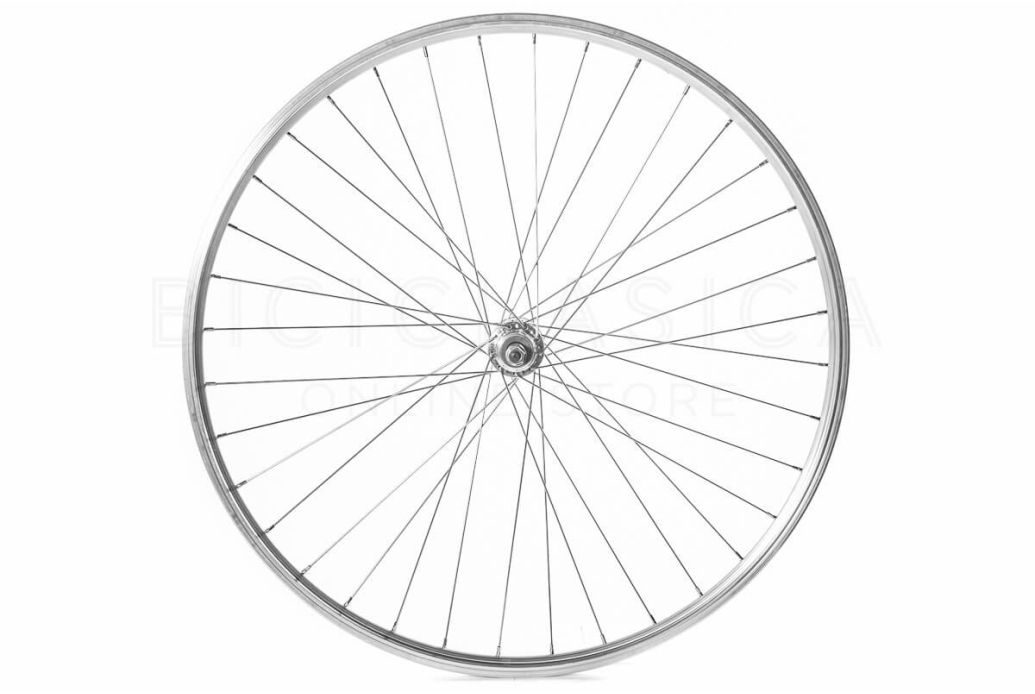 Wheel - 28" Double walled Aluminium 700C (ETRTO 622x19) - Rear
28" Rear Wheel made of aluminium. For Cassette or Thread, from 1 up to 8 speeds.
Data sheet
Equipment
Double walled rim, made of quality hub, aluminium, Portuguese manufacture.
Indications
Rear wheel only
Dimensions
ETRTO 622 - 700C. 28" ETRTO 622 with 36 spokes
Specifications
Made of aluminium, with aluminium hub and stainless steel spokes.
Details
For 1 to 8 speed threaded cassettes