Express delivery *west Europe
More than 4000 references in stock
Basket Victoria Bolga Maathai
Bolga basket made of elephant grass handmade in Ghana. Available in different colours. Exclusive models, limited units.
Includes straps for anchoring
You may also be interested in
Features
Handmade
Elephant grass baskets made in Bolga by local women using traditional weaving and curing methods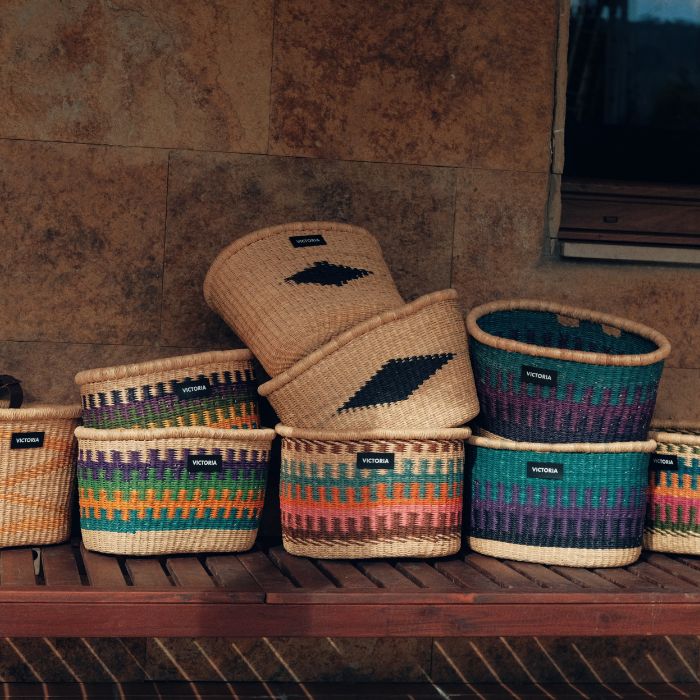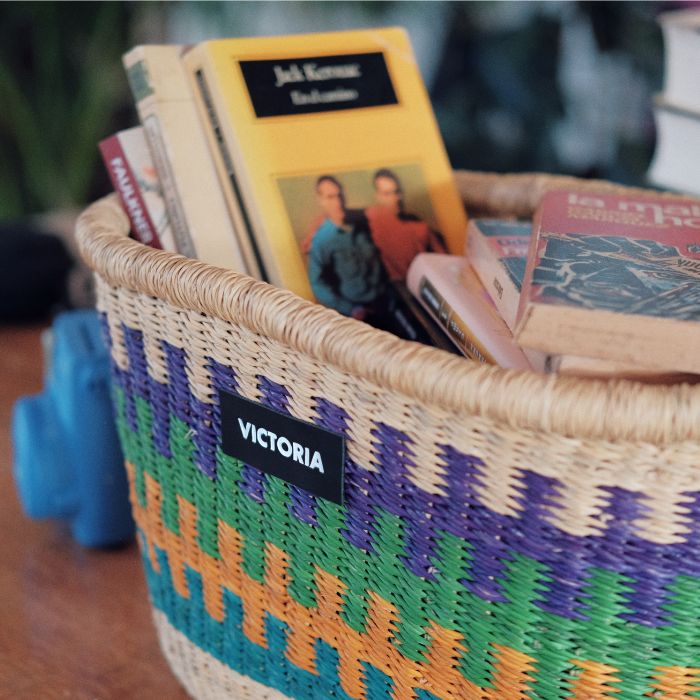 Universal
Two genuine leather straps with buckles make them easy to attach to any bicycle handlebar.
Useful and fun
Each basket, colour and shape is unique because of the artisanal process by which they are made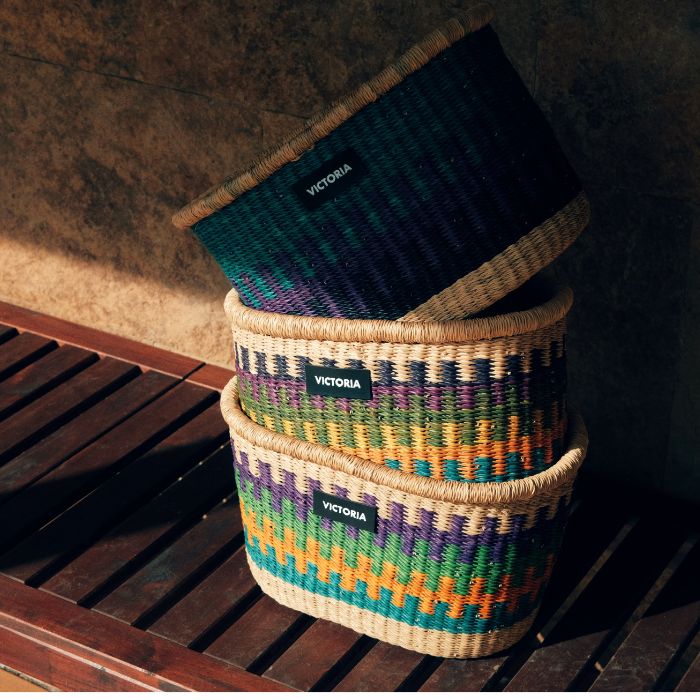 Data sheet
Equipment
Leather straps for fastening.
Dimensions
38 cm ( length) x 29 cm ( height) x 27 cm ( width)
Details
Made of elephant grass