Express delivery *west Europe
More than 4000 references in stock
Out-of-Stock
Out-of-Stock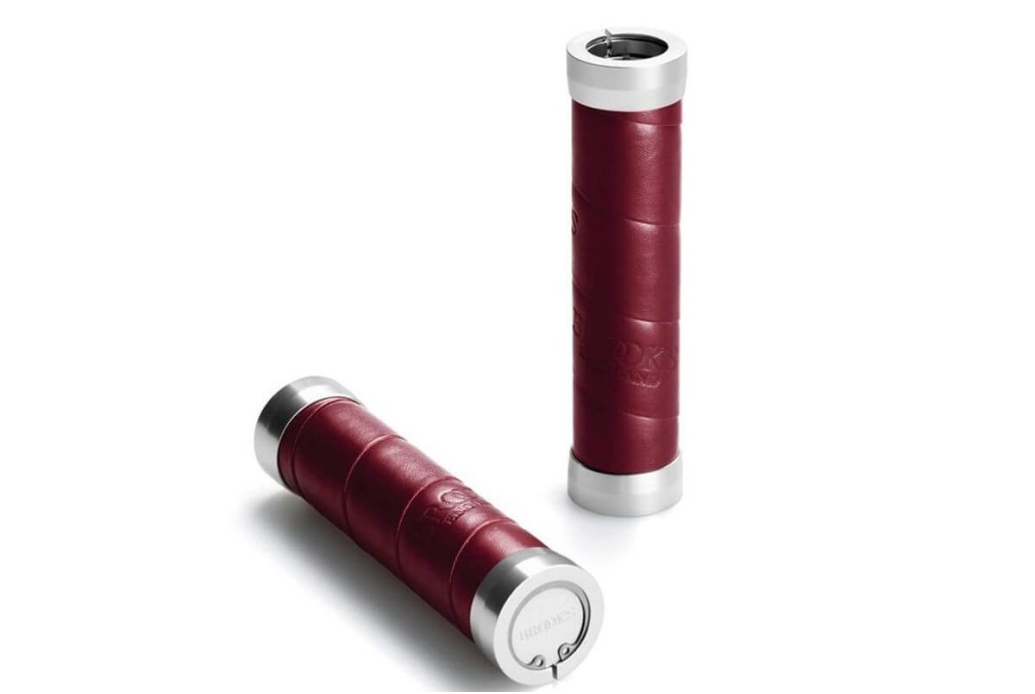 Brooks Slender Grips Garnet
Pair of 130mm leather band grips and aluminium body, both 130mm
Data sheet
Equipment
Presentation in original Brooks retail box, they are adjusted with a 10 Torx wrench (included in the latest versions).
Indications
Available in 130mm, 100mm and 130mm left handgrip and 100mm right handgrip for bikes with gripswift (handlebar shifter) for Bromton M handlebars you must use 2 100mm
Dimensions
Inner diameter 22.2 mm (standard diameter for most handlebars), 130 mm total length for 2 units
Specifications
The grips and straps, once fitted, cannot be returned. These grips are not suitable for inverted brake levers.
Details
The two grips are the same, there is no difference between left and right.