Express delivery *west Europe
More than 4000 references in stock
Out-of-Stock
Out-of-Stock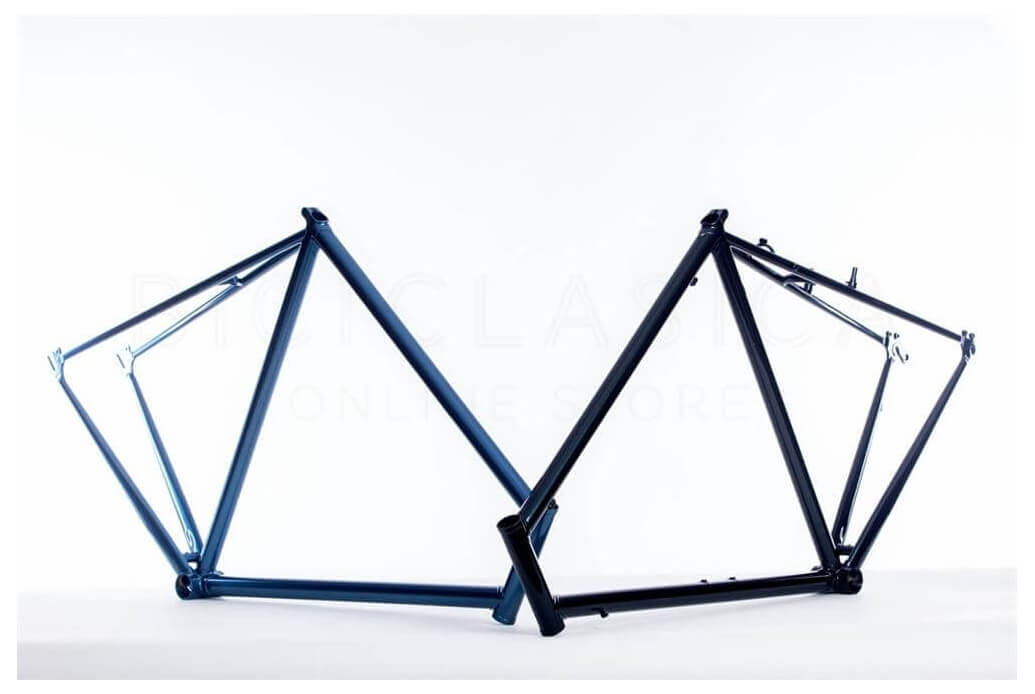 Custom Santa Maria Superleggera Frame and Fork
Frame and fork can be customised according to the customer's needs. All parameters of the bike can be adjusted: size, steering angle, chainstay length, type of tubing.
Data sheet
Indications
Choice of brakes: V-brakes/cantilever/caliper/disc brakes
Dimensions
Sizes to choose from. -Size -Stay length -Top tube distance -Brakes -Bracket dropouts -Fasteners -Fasteners or welding -Bracket holder attachment -Single speed or speeds -Width between dropouts
Specifications
Color: choose, give us the code of the color you want and we will paint it
Details
From Columbus tubing to choose from.