Express delivery *west Europe
More than 4000 references in stock
On sale
Last items in stock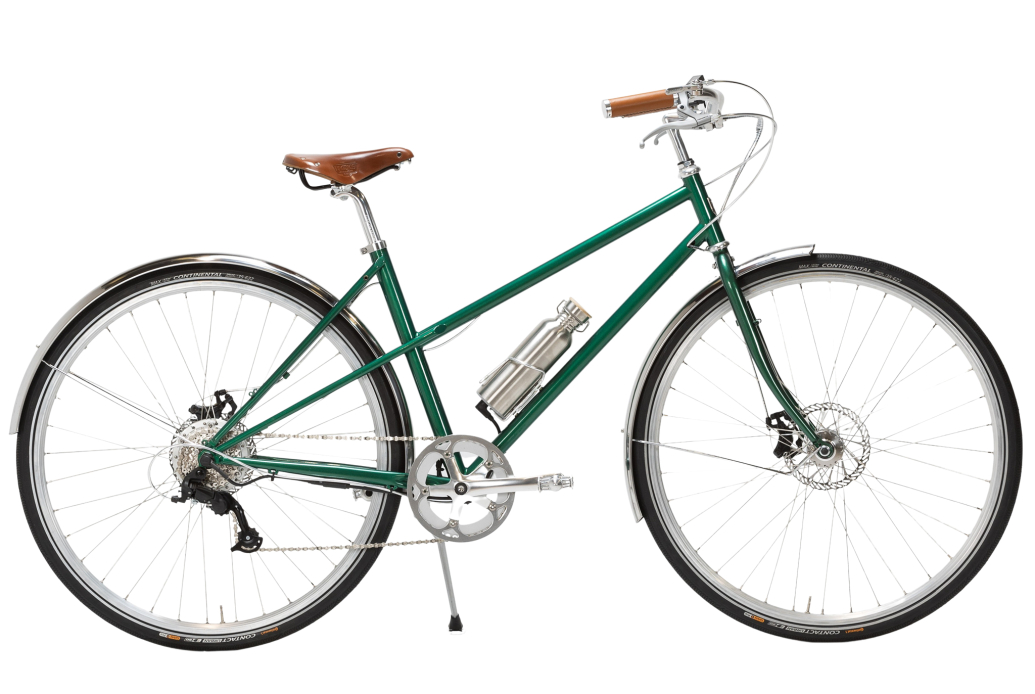 Electric Bicycle Capri Azur British Racing Green
CAPRI METZ & AZUR 2023 comes with a large number of improvements and new features.

Since its launch in October 2019 Capri E Bikes represent a unique approach in the e-Bike industry, a lightweight electric bike with a timeless original design and optimised performance for everyday urban riders.

We are now delighted to announce the next generation of e Bikes which will represent a major step forward.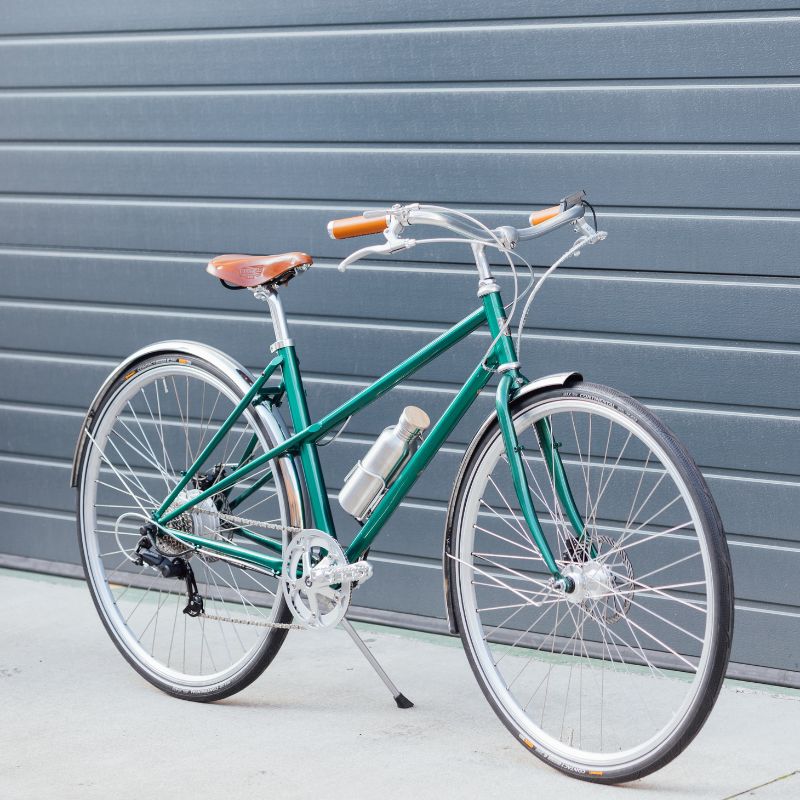 More Features
This new version includes disc brakes. High quality Sunrace R80 8-speed rear derailleur and the new improved motor controller.
More Reliable
Now equipped with Bafang rear hub motor with near-zero failure rate, state-of-the-art IP6 patented battery.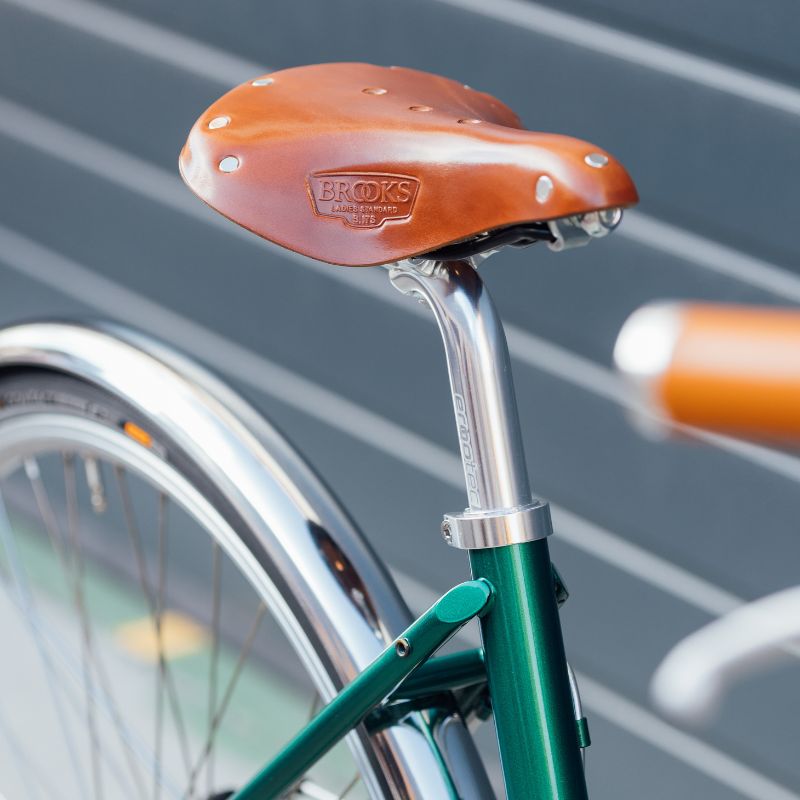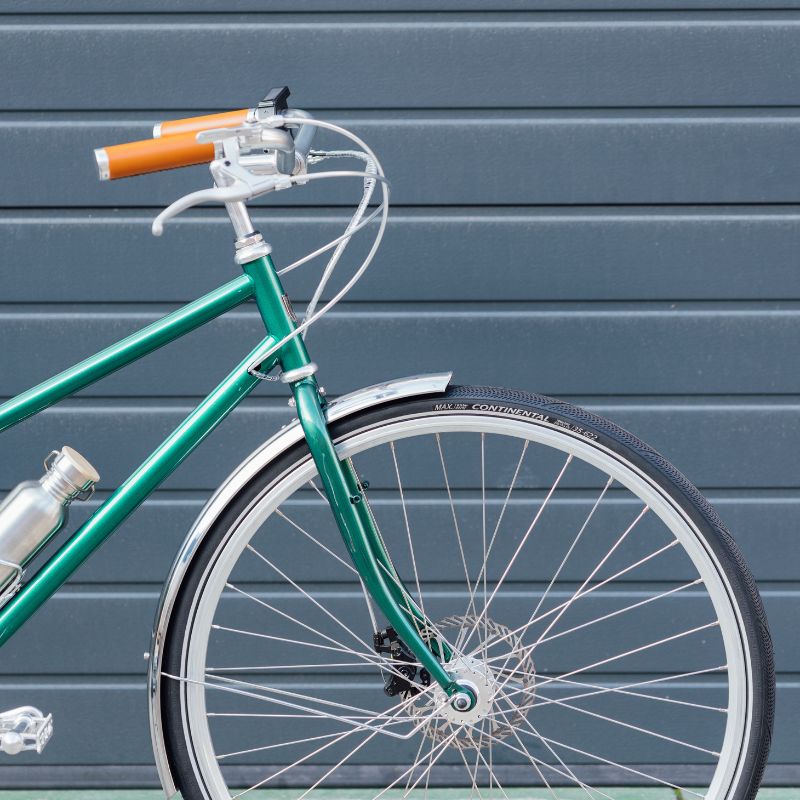 More comfort
New Continental Contact Urban 37-622 tyres, Safety-Pro puncture protection system, vegan leather grips, friction shifters.
Same timeless design
A classic design with today's technology, with a light weight, and the electric mechanism concealed in a unique design.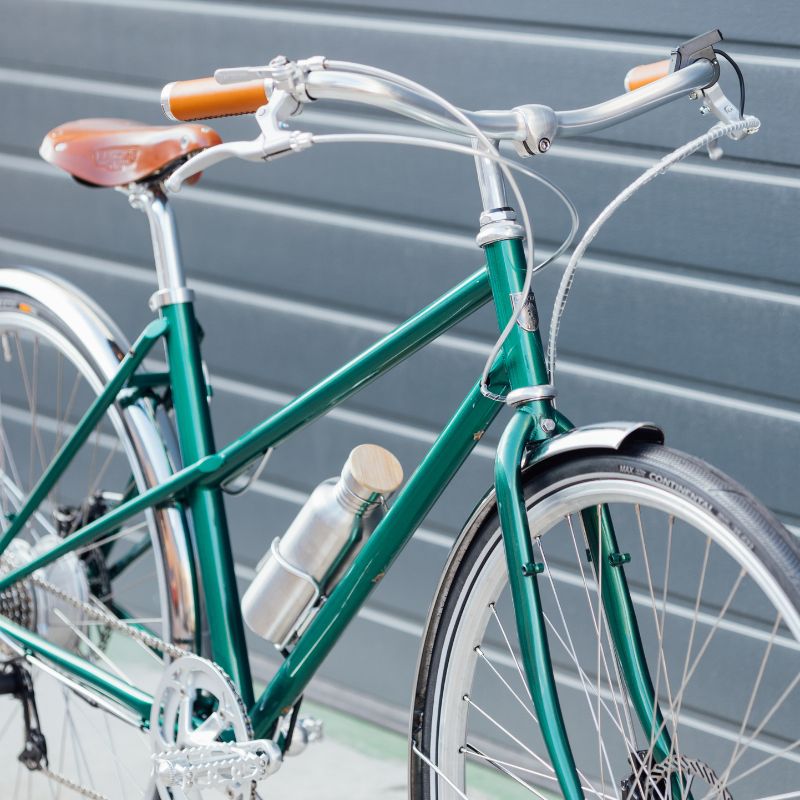 New friction shifting. They allow for a very precise shifting of gears. Easy to handle, the derailleur can be tensioned according to the user's preference, being the link to your bike.
For the new generation of Capri we have worked with the Taiwanese company Lasco, founded in 1978. Made entirely of aluminium and with integrated chain guard. 44 teeth and 170 mm arm.
New Double Wall RODI 622-19C wheels with 36 spokes with eyelets, are specific for E-bike. Excellent response on the road and on any type of road. We obtain this way wheels of great versatility.
The Capri frame is inspired by the French and Italian frames of the late 70's, we are proud to take that heritage and keep it alive, made in CroMo .
New Continental Contact Urban 37-622 black tyres with reflective sidewall. They include a protection to avoid most of the punctures. With a very contained weight, made of Nylon braided fibre.
Our Capri's always feature the legendary Brooks England leather saddle, made from leather, which adds a touch of class and style to your bike. The Metz model features the standard B17 and the Azur model features B17s
You may also be interested in

Do you have any questions about how to assemble your product?
You can watch our Quick Video on assembly right here
If you need more detailed information you can visit our tutorials section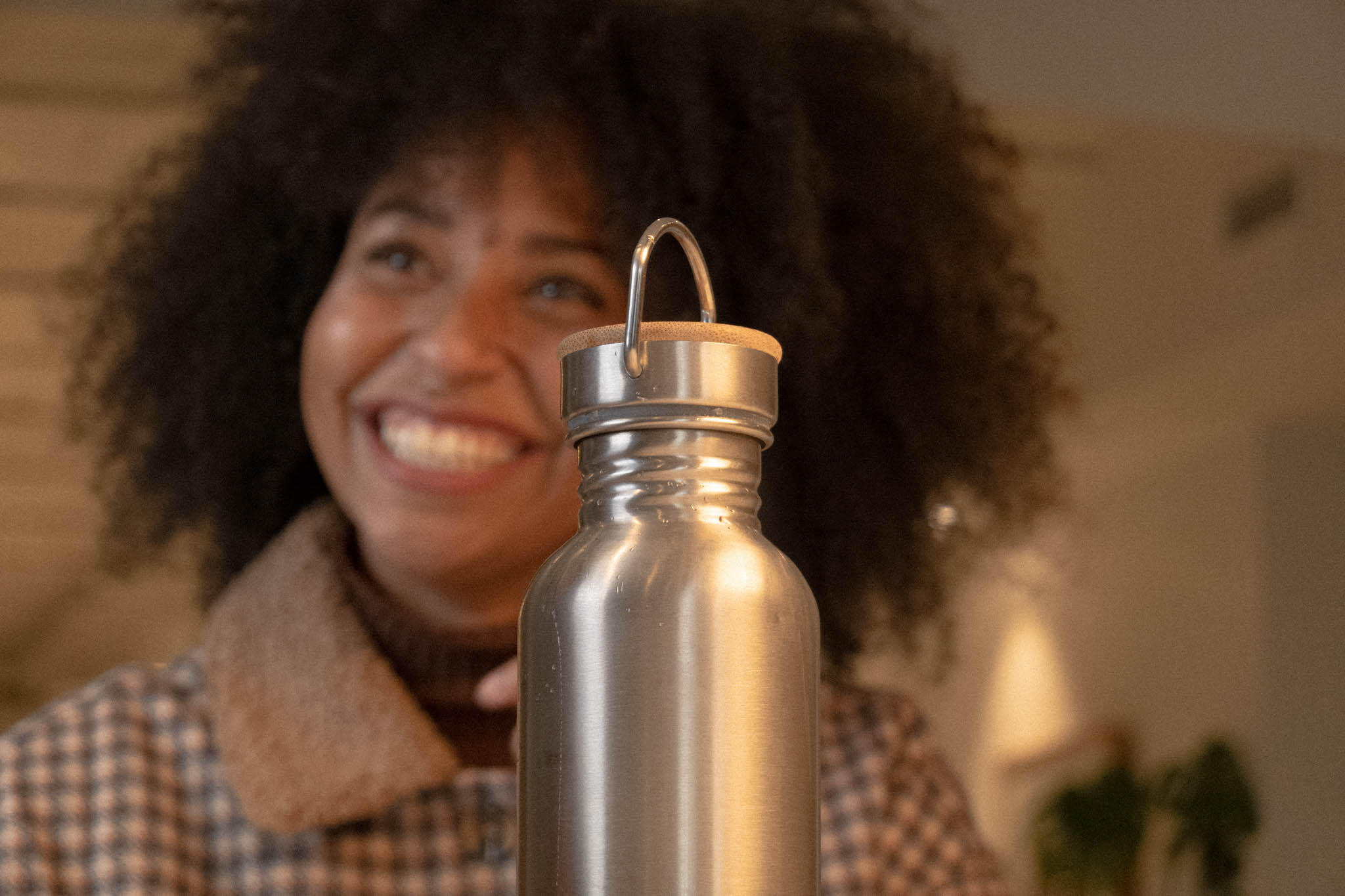 The new battery (36V 6,8Ah 248,4Wh) was already delivered in the last productions for the previous METZ and AZUR versions since May 2022, so we are happy with the modifications and the performance over time.



The battery mounts SAMSUNG's best Li-ion cells, one of the most reliable, efficient and highest quality cells on the market.


One of the most acclaimed design aspects of our 1st generation ebike was the compact motor.


Equipped with a BAFANG brushless rear hub motor delivering 250W and proven to be one of the highest quality motors on the market, Bafang is one of the world leaders in the industry and their motors have a near zero failure rate.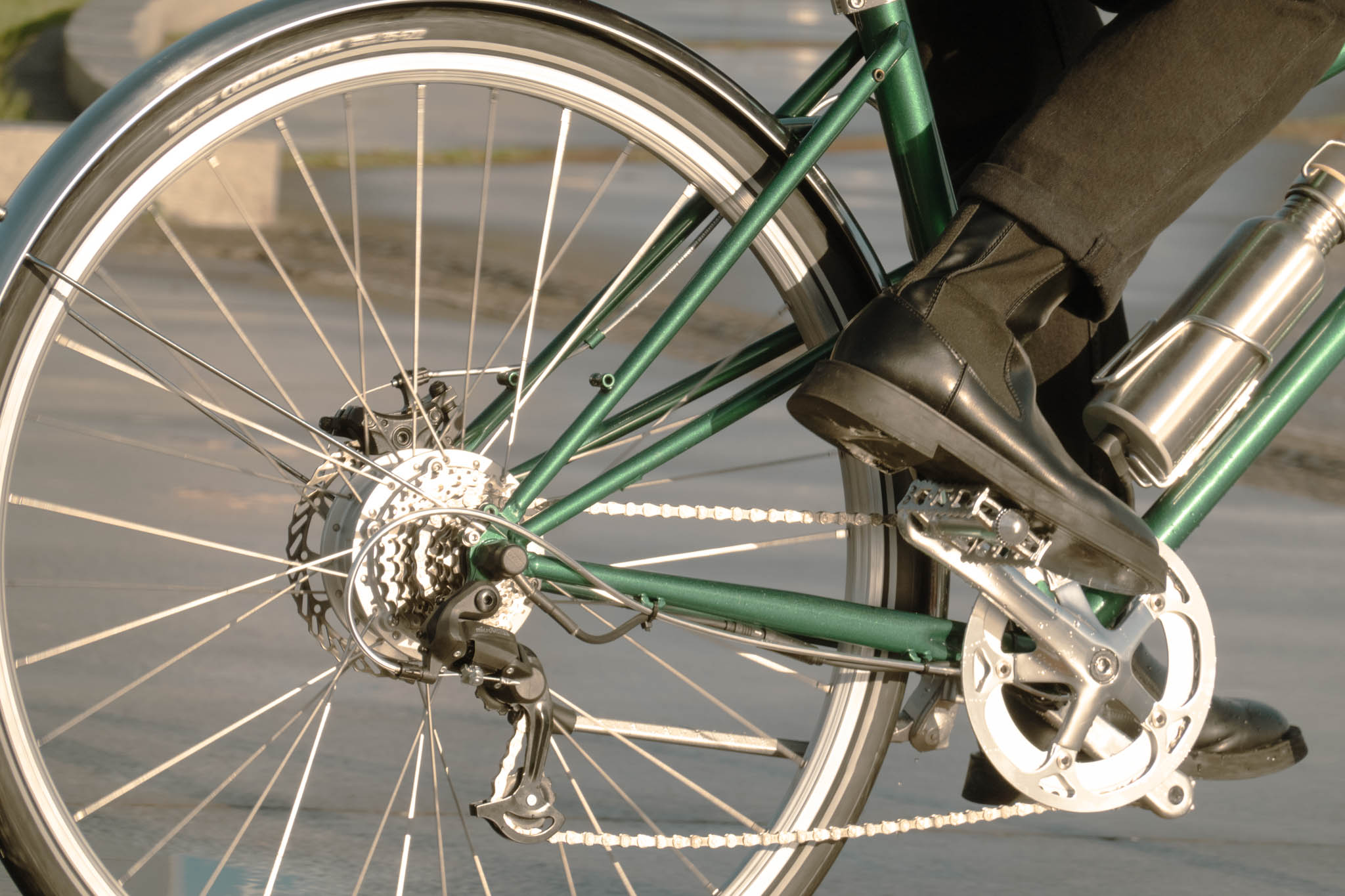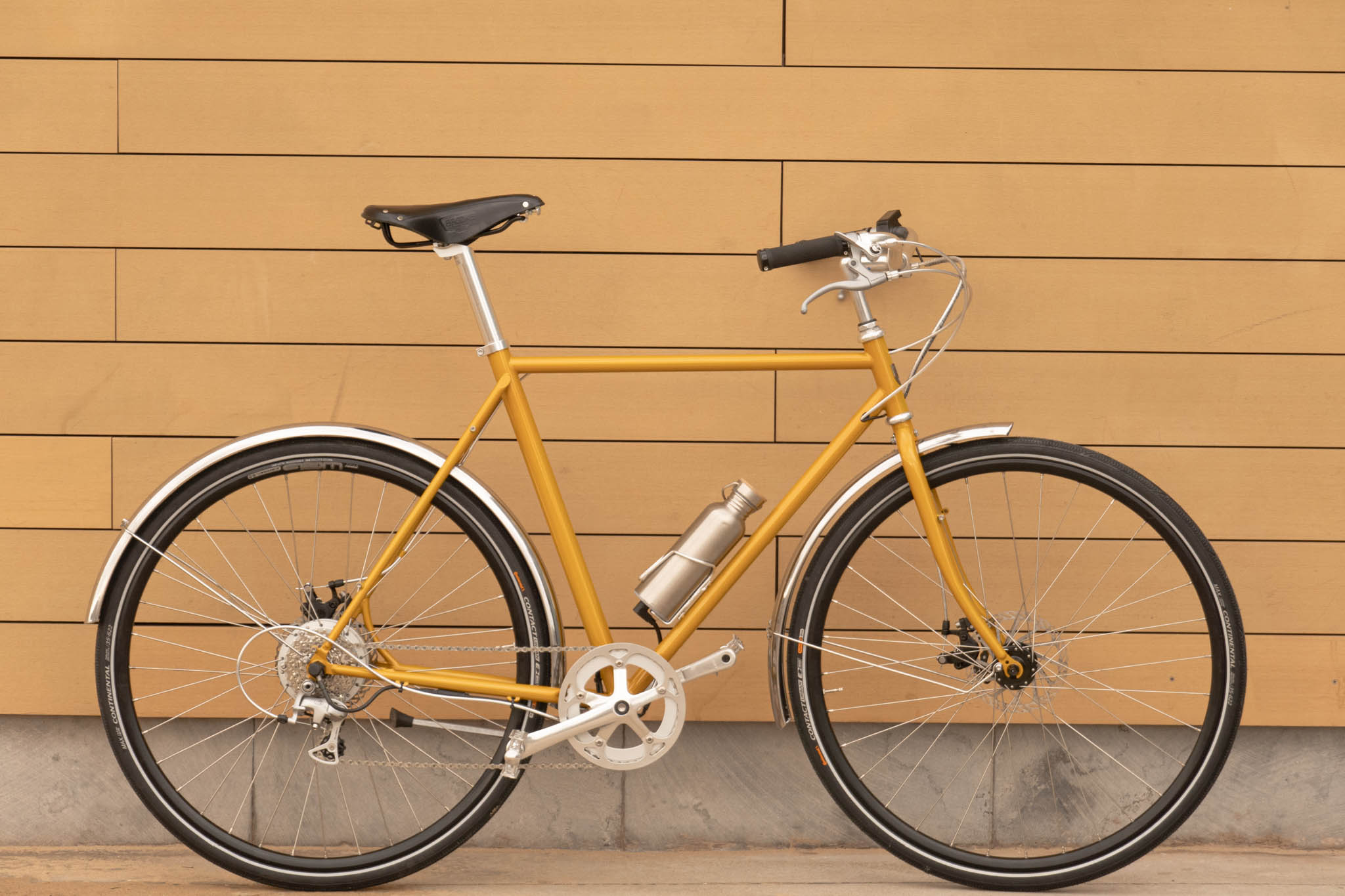 We've equipped this latest generation of CAPRI eBikes with a best-in-class motor controller.

We've adjusted the speed management levels based on real customer feedback. Our 5 levels of assistance are now more progressive while remaining balanced, this combined with the sensitive cadence sensor in the bottom bracket means you'll get the power you want quickly and accurately.

Our new display is sleek and minimalist, without the awkward oversized screen that so many other manufacturers use.
We strongly believe in app-free living, you can use apps for many things in your life, but this doesn't have to be mandatory if you want to enjoy your bike.

Leave your phone at home, ride around on a sunny day and get lost with the extra power you have with your ebike.

With Capri Bikes you will never have to waste your valuable time downloading something you don't really need.

Stay more disconnected.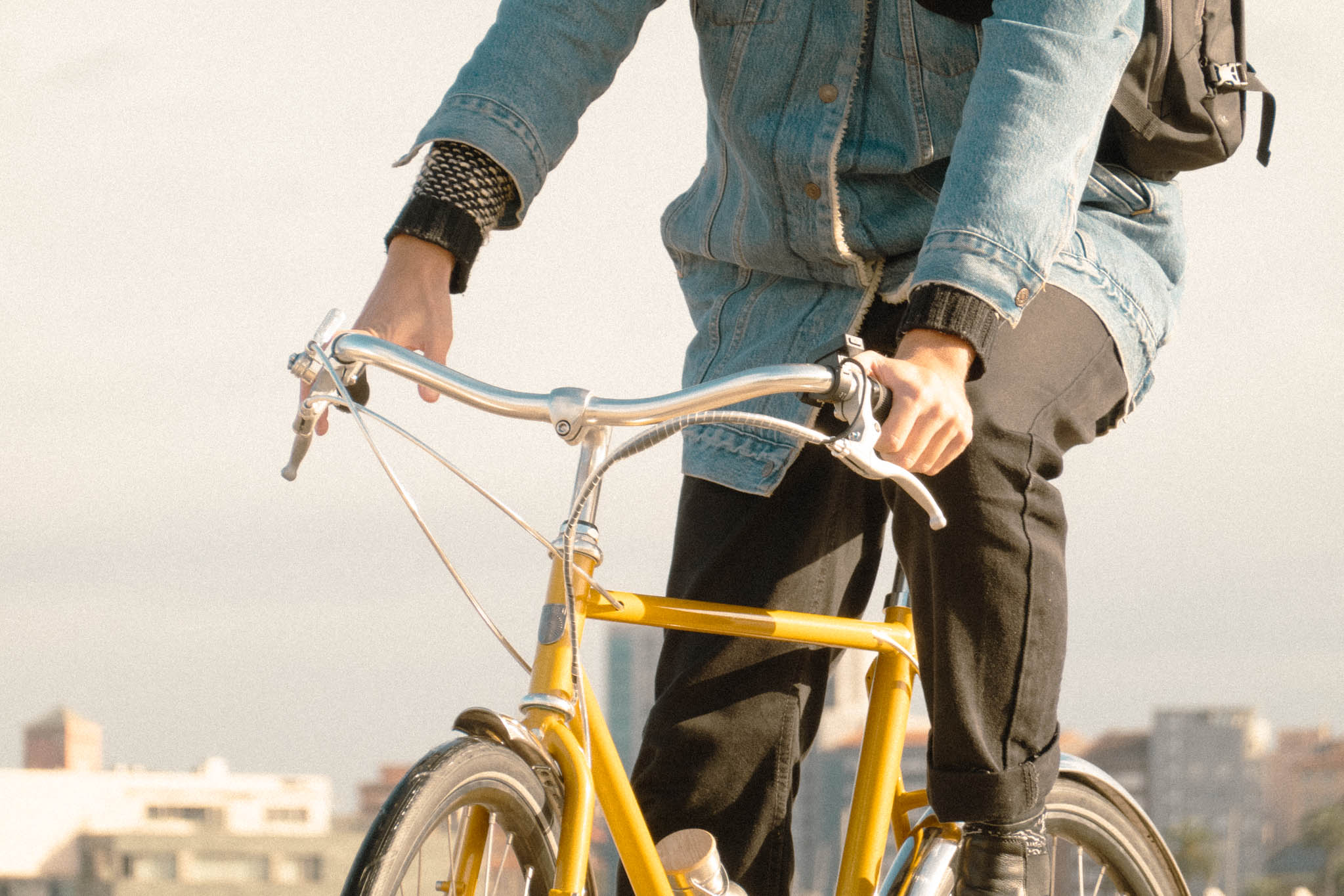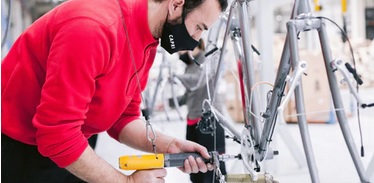 Made with respect
Social responsibility is an obligation, which includes not only doing everything possible to ensure that our bikes are made with components from companies that respect their people and their environment, but also constantly checking and improving all aspects of our daily business and the way we interact with others.
We love to help local communities in other countries to produce some bicycle accessories, such as wicker baskets from the forests of Indonesia, just as we want to keep local family businesses alive by ordering small leather accessories here in Spain.
EBike carbon neutral product lifecycle
From the factory to your doorstep, as a direct-to-consumer company, we fully control sourcing, manufacturing and transport and analyse the environmental impact of the product in each life cycle.
The average carbon footprint of our ebike is 200 kg. About 75% of the CO2 emissions are produced by materials and manufacturing, about 15% during the actual use of the eBike, and the remaining 10% or so during transport, packaging and recycling.
We have a strong commitment to producing our bikes locally, with components produced as close to home as possible, and we are continually developing to reduce the carbon footprint for each stage of the process.
Our aim is to be a fully carbon neutral company by June 2023, with reforestation programmes in place to offset the carbon footprint we generate.
.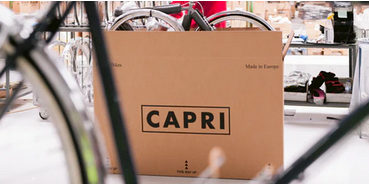 Direct to consumer
Being direct-to-consumer not only means that we reduce the number of intermediaries and unnecessary costs, but that we have direct communication with our customers.
Direct communication has played a key role in the development of our products, we listen and learn from our customers to ensure we create the perfect products for their needs.
Direct Business also means a way to interact more with our users and become a big community, if there is bad quality of service or we need some kind of improvement we find out quickly and act, if there are nice comments and nice feedbacks we get an immediate dopamine hit.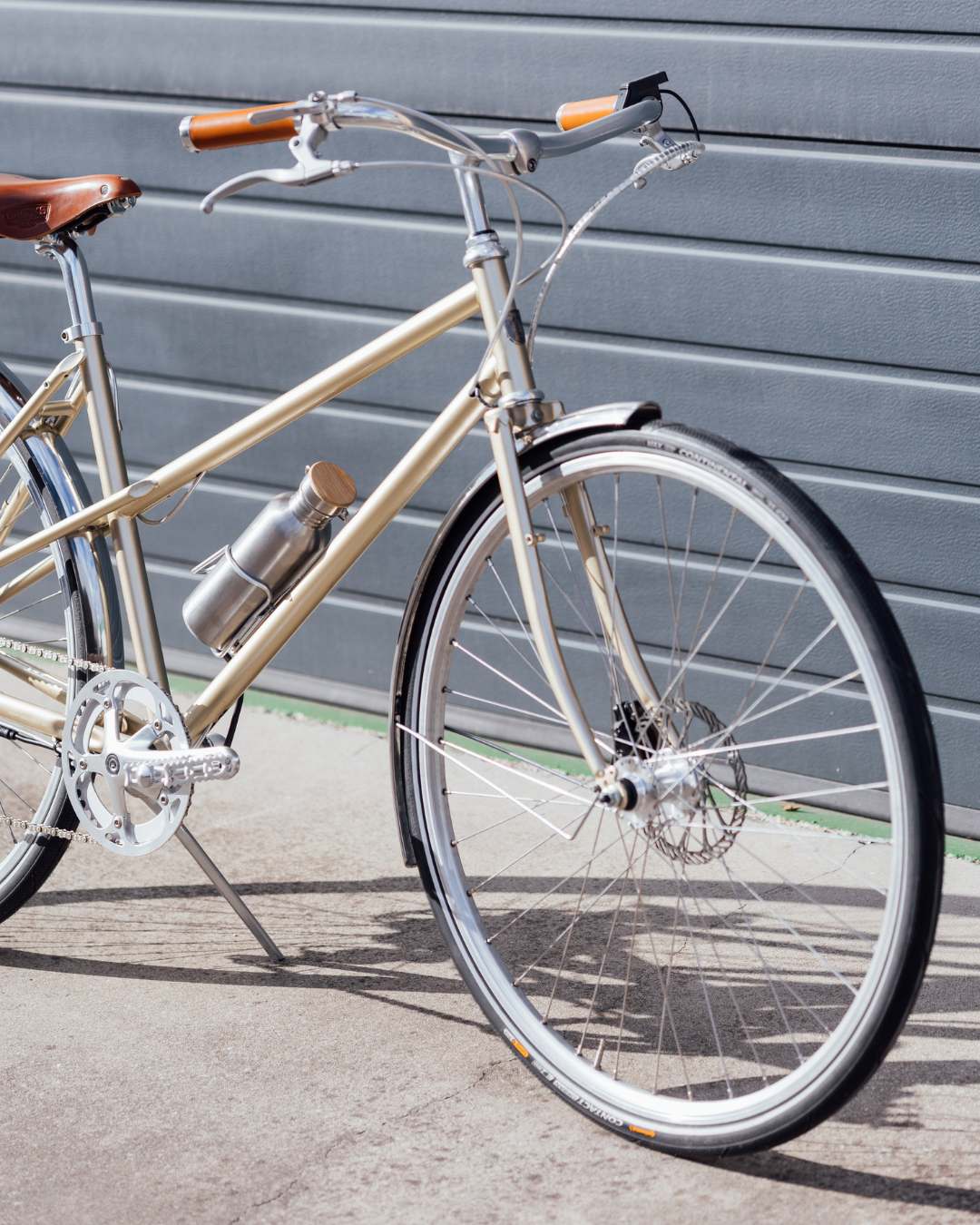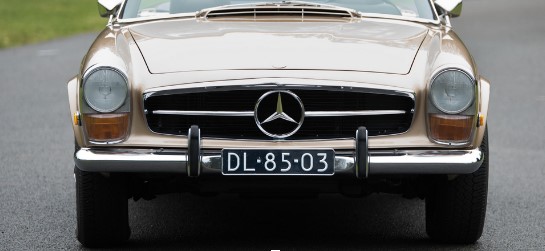 All our new metallic colours are inspired by the colours used in classic cars of the late 1970s.
Dark Apple Red reflects a deep carmine red, as charming as it is powerful, demonstrating a strong passion for living. Unpredictable energy.


Data sheet
Handlebars
Aluminium Vienna model, for an upright riding position
Cranks
Lasco, a legendary model made of aluminium
Pedals
VP - Anti-slip aluminium
Brakes
Mechanical disc brakes, front and rear 160mm
Grips
Mechanical disc brakes, front and rear 160mm
Changes
Sunrace RD81 8-speed
Tyres
Sunrace RD81 8-speed
Saddle
Brooks England B17s
Seatpost
27.2mm aluminium
Size recommendation
Recommended for heights from 155 to 180 cm
Battery
36V, 7.0 Ah, 248Wh, removable jerrycan battery