Express delivery *west Europe
More than 4000 references in stock
Out-of-Stock
Out-of-Stock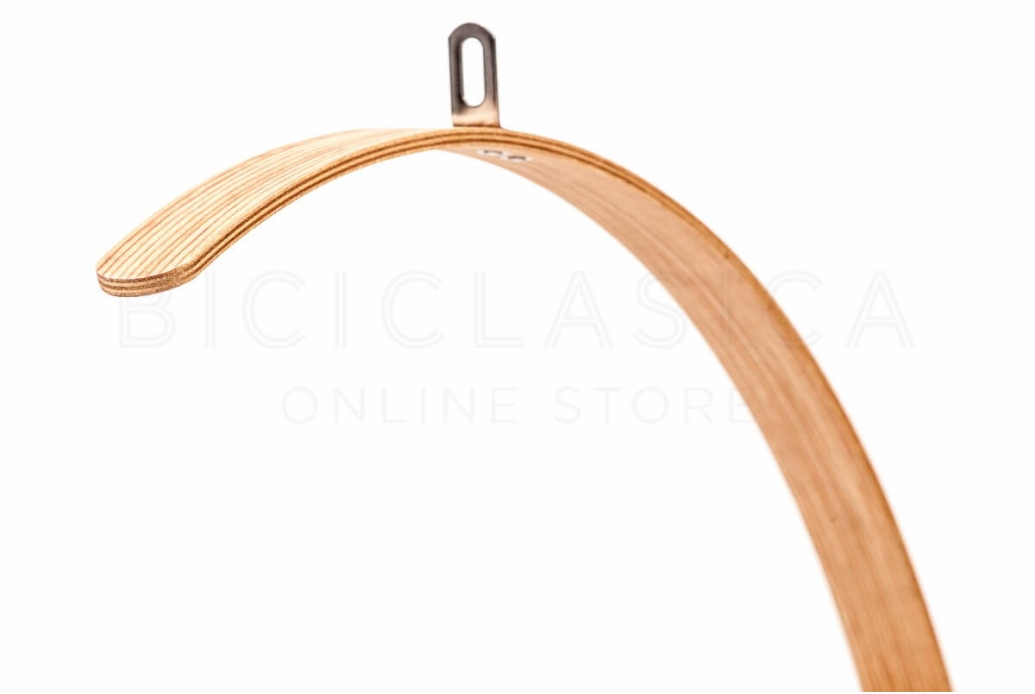 Natural Wooden Mudguard 28" (622) 35mm
Classic wood finish mudguard with stainless steel fittings, for 28" wheels
Data sheet
Equipment
The kit consists of: front mudguard, rear mudguard, 6 bolts, 6 nuts, 6 washers, 6 anchor rods and 1 chainstay clamp to support the mudguard to the frame.
Indications
Anchoring to the fork and dropouts. Includes screws and material necessary for proper anchoring.
Dimensions
For 28" wheels (622 / 635 ETRTO )
Specifications
35 mm wide. Admits up to 32mm balloon tires
Details
the screws for fixing to the frame are not included, as the screws may vary depending on the frame. Made of wood, resistant and lightweight.