Express delivery *west Europe
More than 4000 references in stock
Out-of-Stock
Out-of-Stock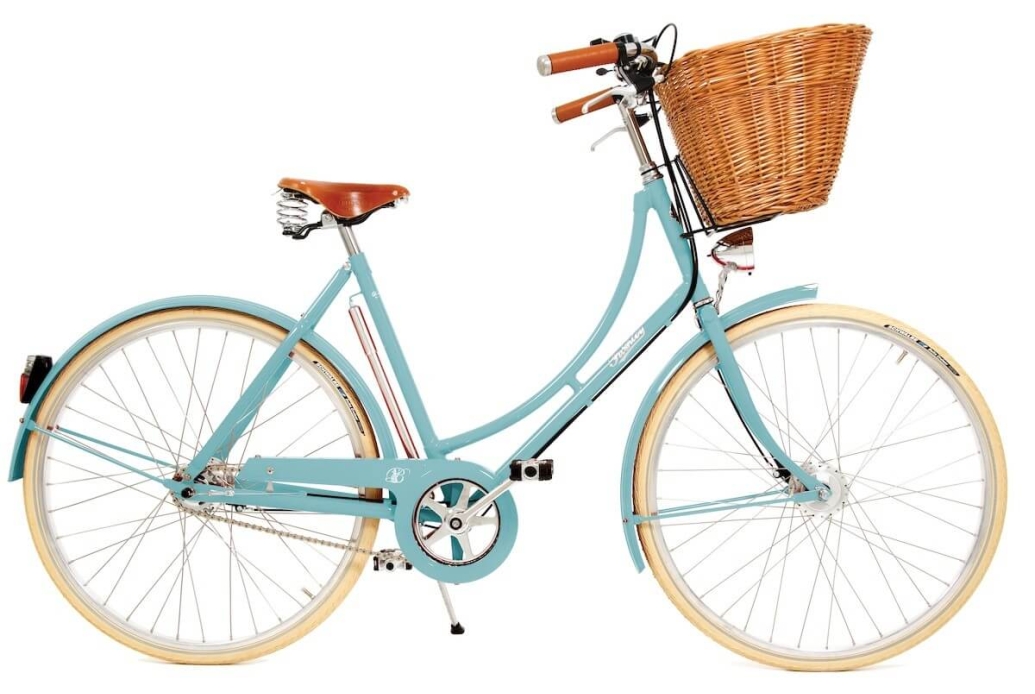 Pashley Britannia Duck Egg Blue
Celebrate all that is best about our green and pleasant land with the Britannia, our tribute to our proud British heritage. Available in a range of patriotic colours, it is a fun and beautiful way to explore the countryside on weekend adventures or even just nip around town, filling the classic wicker basket with your shopping as you go.
Data sheet
Equipment
Pump, basket and bell included
Indications
This product is sourced from the UK and may contain additional costs.
Table
Curved straight and upright position
Changes
Internal 8-speed gearbox. Minimal maintenance
Luggage rack
Not included
Lights
Front light dynamo
Size recommendation
Available in three sizes 17,5 / 20 / 22