Express delivery *west Europe
More than 4000 references in stock
Out-of-Stock
Out-of-Stock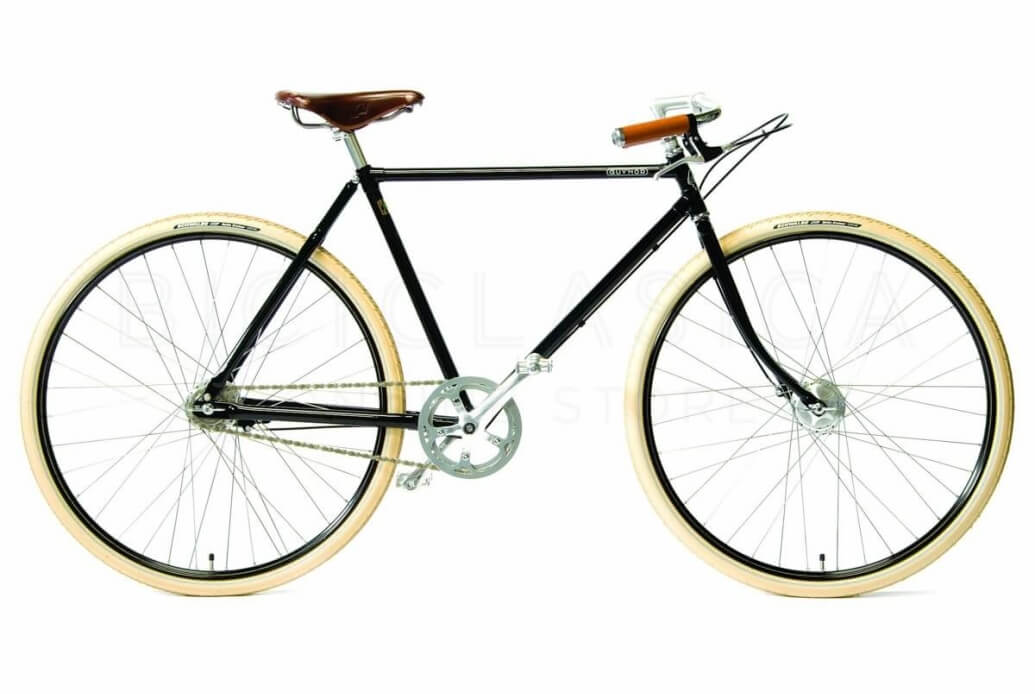 Pashley Guv'nor 3v
2 verified reviews
Price is subject to CUSTOM QUOTATION. Due to Brexit and the constant changes in international transport we cannot guarantee a specific price for our bikes Pashley. Please contact us at info@biciclasica.com so that we can provide you with a personalised quote that includes all costs at the time of purchase. We will be happy to assist you.
The jewel in the crown of the British brand Pashley is the Guv'nor, a handmade bike made from the finest materials, with a "Path-racer" aesthetic, as comfortable for racking up the miles as it is for a relaxed ride.
Data sheet
Indications
This product is sourced from the UK and may contain additional costs.
Table
Handmade. Traditional Reynolds 531 steel construction with fittings.
Fork
Hand-welded tubular head.
Handlebars
Moustache type, or Inverted aluminum vienna.
Cranks
Aluminium with chainring protector.
Wheels
Black Westwood rims with gold accents, stainless steel spokes and Sturmey Archer hubs.
Brakes
Internals on Sturmey Archer bushings.
Changes
Sturmey Archer XRD internal 3-speed hub.
Tyres
Schwalbe Delta Cruiser reflex band 37-635 cream
Saddle
Brooks B17 Champion antique brown leather with titanium rails
Seatpost
Aluminium type H
Size recommendation
22,5" Recommended for heights between 1'75m and 1,90m, also available in sizes 20,5" and 24,5" (Please indicate in comments the desired size)
Verified opinion in Spanish received on 07/08/2016 by JUAN G.
Verified opinion in Spanish received on 07/08/2016