Express delivery *west Europe
More than 4000 references in stock
Out-of-Stock
Out-of-Stock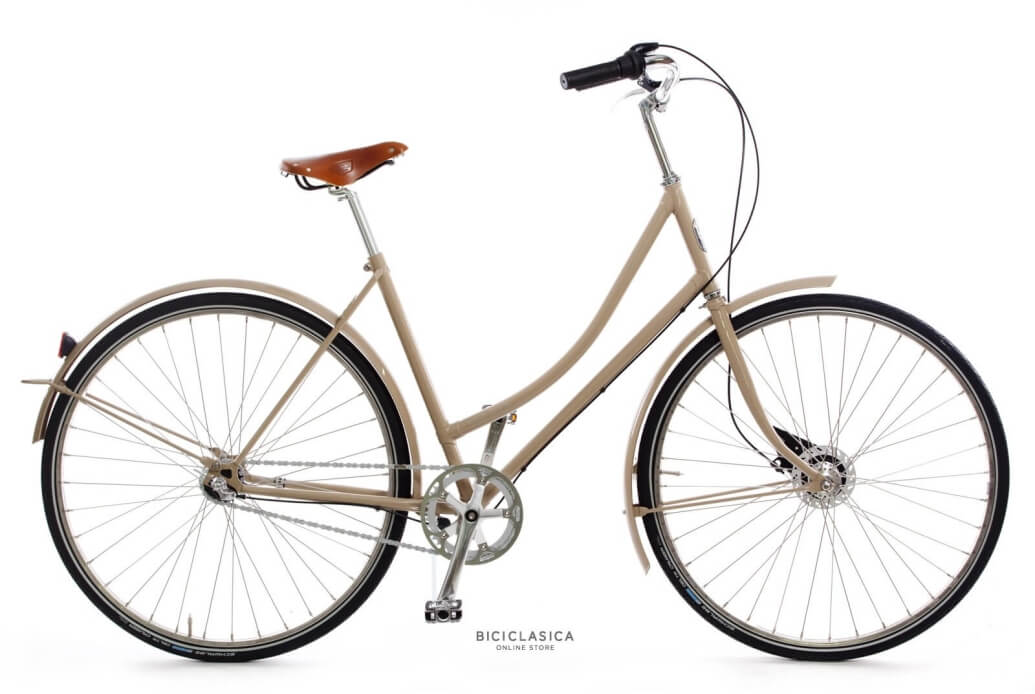 Pelago Brooklyn Latte 3 speed
Last unit in stock in our showroom in immaculate condition. 3 speed Internal with 51 cm frame
Data sheet
Equipment
Bell, mudguard 3-speed internal hub gears.
Table
European made Hi Ten lugged steel frame with 10 year warranty
Handlebars
Stanford Model
Wheels
Aluminium rims with Pelago hubs
Pedals
Classic style metal with reflector
Brakes
Rear counter-pedal, front with caliper
Saddle
Brooks B17, or Flyer S
Warranties
2 years warranty on the frame, biciclásica regularly stocks parts for replacement, all components are standard.
Packaging
The bike is shipped in a box with the front wheel, front mudguard if any, pedals, stem, seatpost, saddle and handlebars disassembled.
Size recommendation
Recommended for heights between 1,60 and 1,80mts (51cm frame with 28cm wheels)