Express delivery *west Europe
More than 4000 references in stock
ProWheel Aluminium 42T 170mm Crankset
36 verified reviews
ProWheel aluminium and steel crankset for square axle ( Complete crankset )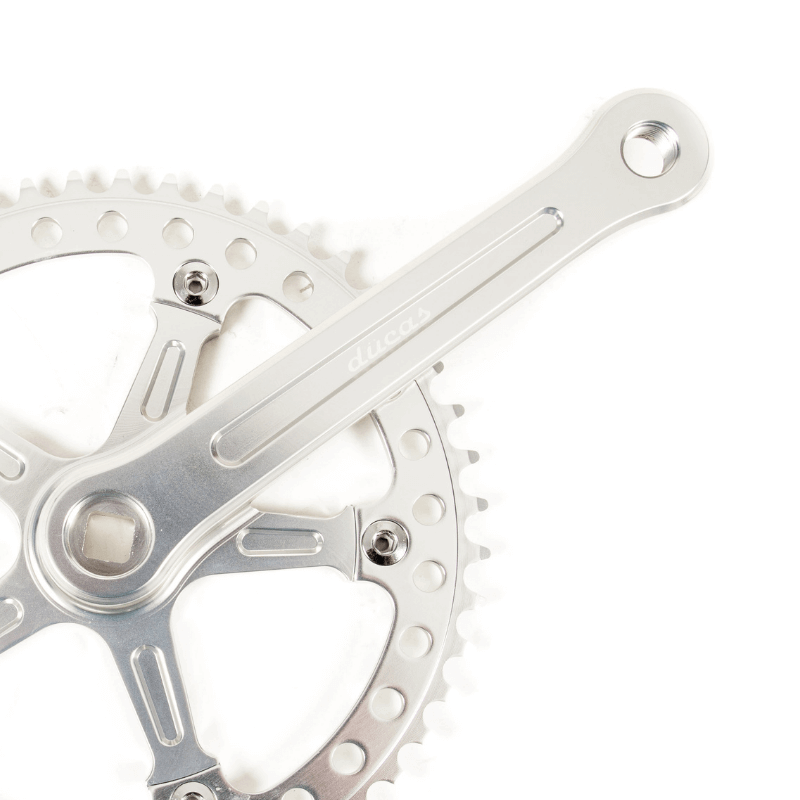 Thread W9/16
Current measurement thread. The pedals screw in different directions. Left counterclockwise, right clockwise.
Square axle
These cranks are compatible only with square axles
do you have doubts about how to assemble your product?
You can watch our Quick Assembly Video right here
If you need more detailed information you can visit our tutorials section
Data sheet
Indications
Thread w 9/16 (Actual thread size) chain: 3/32
Dimensions
170mm arm length with 42 tooth chainring.
Specifications
Aluminium crankset with aluminium arms and stainless steel chainring for square bottom bracket, most common bottom bracket