Express delivery *west Europe
More than 4000 references in stock
Out-of-Stock
Out-of-Stock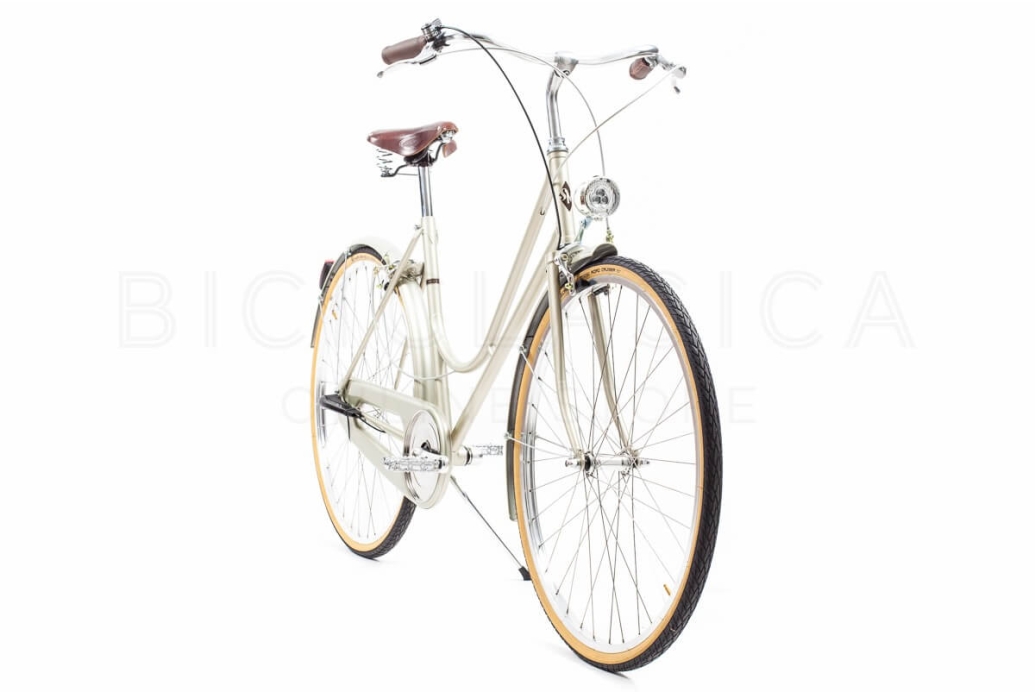 Santa Maria Verona Champagne 5V
Classic Santa Maria bicycles, handmade in Italy. They combine in perfect harmony the good things of the bikes of yesteryear, made to last, with today's technology, designed to enjoy a comfortable, light and pleasant ride.
Data sheet
Equipment
Steel mudguard painted to match the bike and aluminium kickstand. Compatible with basket (ideal for baskets Victoria)
Indications
Santa Maria Bicycles are handmade, some components may vary, always maintaining their quality, customizations etc...
Fork
Coned steel with fittings
Handlebars
Vienna aluminium retro style, comfortable, lightweight and easily interchangeable, standard size 1"
Cranks
Aluminium, light and resistant.
Brakes
Traditional fork front and rear
Grips
Handmade leather cuffs, handmade in Italy.
Changes
Sturmey Archer 5-speed
Luggage rack
Santa Maria's luggage racks are available painted to match the bikes, they are optional and can be found in the components/luggage rack section
Lights
Led, classic style front, battery operated, also rear light on fender, all battery operated
Warranties
5 years on the frame and 2 years on the components, biciclásica regularly stocks parts for replacement, all components are standard.
Packaging
The bikes are packed with the pedals and the saddle disassembled.
Size recommendation
Recommended for heights between 1,55 and 1,80mts (48cm frame and 28cm wheels)