Express delivery *west Europe
More than 4000 references in stock
Out-of-Stock
Out-of-Stock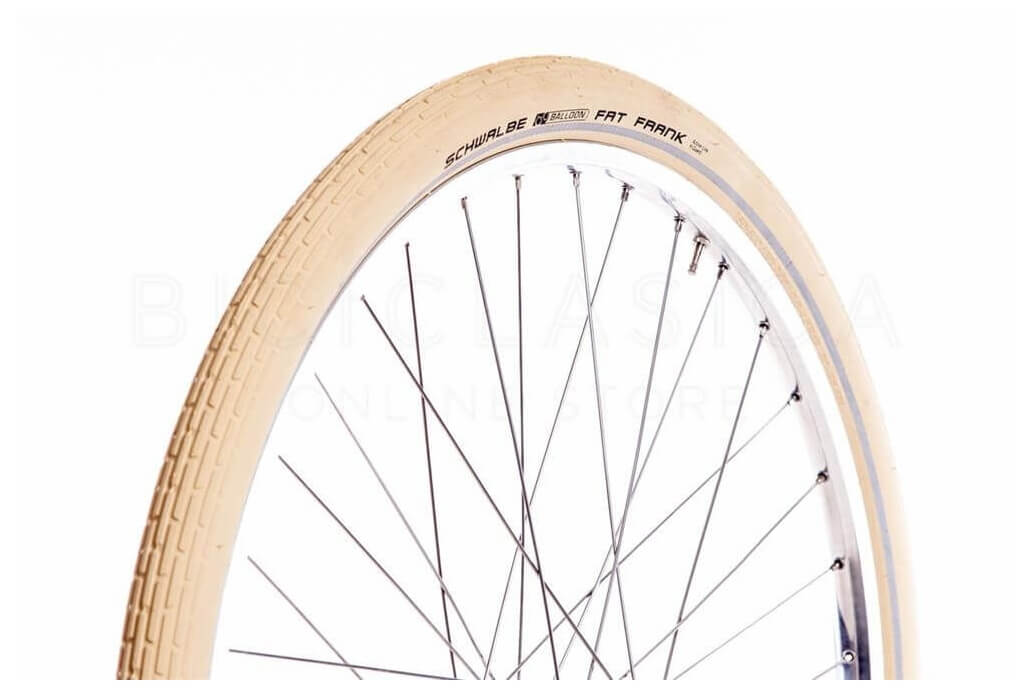 Tyre Schwalbe Fat Frank Cream 26 "x 2,35 (60-559) Unit
6 verified reviews
One of schwalbe's largest tyres, a 559 ETRTO balloon (60mm wide) for Cruiser or MTB bikes.
Data sheet
Indications
For 26 inch tyres with ETRTO 559
Dimensions
ETRTO 60-559 / (26x2.35")
Specifications
Make sure that the ETRTO 559 size matches your tire, because even if the tire has different nomenclature the ETRTO size is the most reliable.
Verified opinion in Spanish received on 22/06/2017 by Borja M.
Verified opinion in Spanish received on 27/06/2016 by Guest
Verified opinion in Spanish received on 02/03/2016 by msnurl
Verified opinion in Spanish received on 22/06/2017
Verified opinion in Spanish received on 27/06/2016
Verified opinion in Spanish received on 02/03/2016