Express delivery *west Europe
More than 4000 references in stock
Out-of-Stock
Out-of-Stock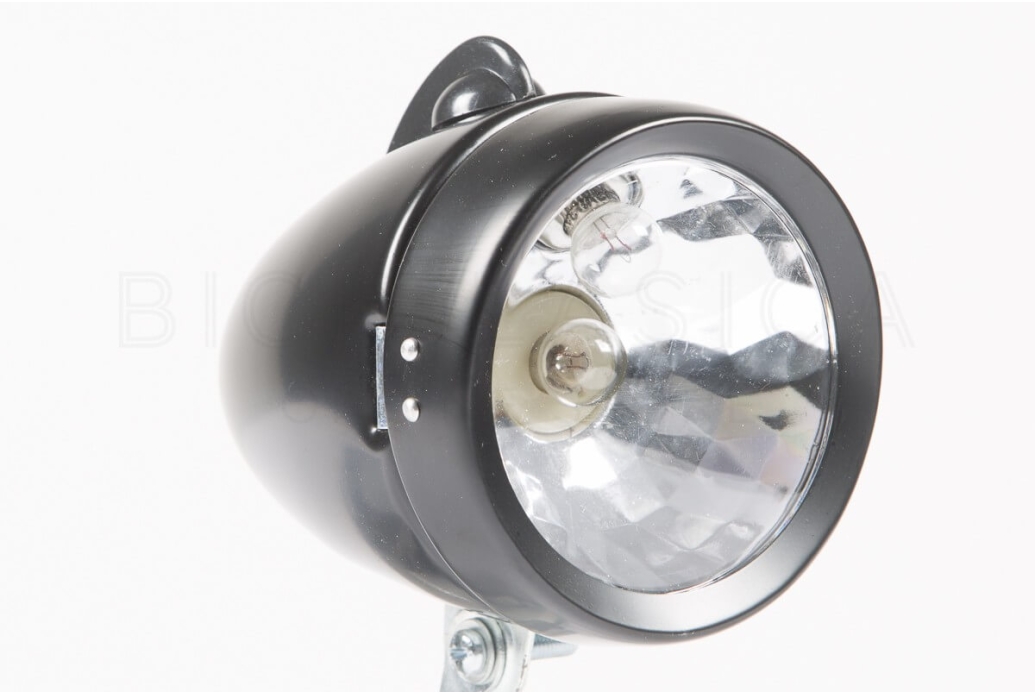 Vintage Front Dynamo Headlight Short Long Black
4 verified reviews
Chrome plated retro headlamp for classic bicycle made of steel for dynamo with short and long position. Black colour.
do you have doubts about how to assemble your product?
You can watch our Quick Assembly Video right here
If you need more detailed information you can visit our tutorials section
Data sheet
Equipment
Two bulbs. One for each position.
Indications
Dynamo light. Side connection. (Cable and dynamo not included)
Dimensions
Diameter 8,5 cm Depth : 11 cm
Specifications
Two positions short and long range. Top switch.
Verified opinion in Spanish received on 20/10/2020 by Juan A.
Verified opinion in Spanish received on 27/05/2019 by Invitado
Verified opinion in Spanish received on 20/10/2020
Verified opinion in Spanish received on 27/05/2019