Express delivery *west Europe
More than 4000 references in stock
Out-of-Stock
Out-of-Stock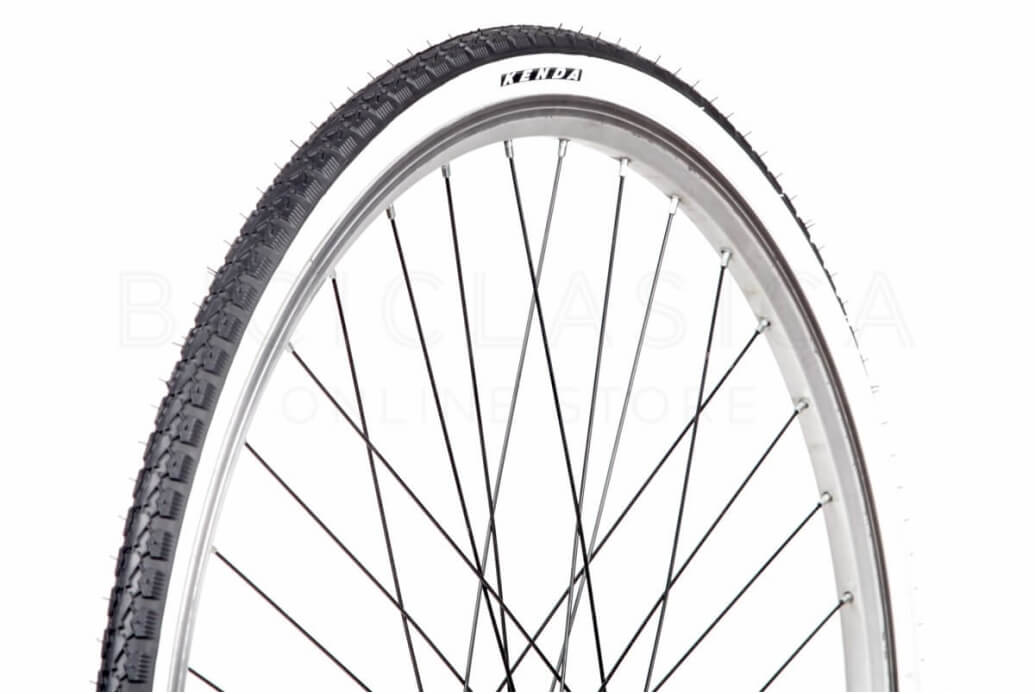 Kenda Tyre Black / White 26" (40-584) 650x35B Unit
60 verified reviews
Classic old size ETRTO 584 mixed use tyre with wide cut. Make sure that the ETRTO size is compatible with your rim.
Data sheet
Indications
Ideal cover to restore bicycles that used to use the size 650B (ETRTO 584)
Dimensions
ETRTO 40-584 / (26 x 1 1/2) / 650x35B
Specifications
Make sure that the ETRTO 584 size matches your tire, because even if the tire has different nomenclature the ETRTO size is the most reliable.
Details
Unit Price. Color Black with White Side