Express delivery *west Europe
More than 4000 references in stock
Out-of-Stock
Out-of-Stock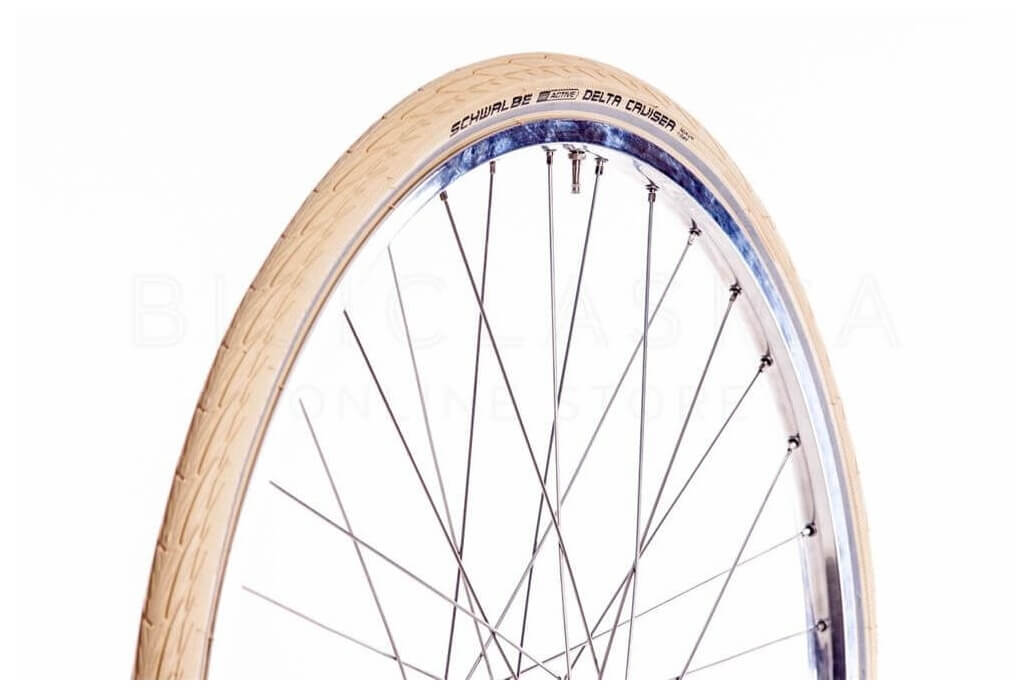 Tyre Schwalbe Delta Cruiser 28" (40-635) 700x38B Cream Unit
34 verified reviews
The tyre is suitable for older sizes. Make sure that the ETRTO size is compatible with your rim.

Know your ETRTO
The ETRTO measurement refers to the width (37) and diameter (622)
Check your size
A 28" tire may have a different ETRTO, for example 622 or 635 and not be compatible.
If you cannot find the ETRTO, look for its equivalence
In this video you can see how to change a tire.
If you need more information on how to choose your cover visit this page
Data sheet
Indications
Suitable for bicycles with 700B wheels (ETRTO 635)
Dimensions
ETRTO 40-635 / (28x1 1/2") / (700x37B)
Specifications
Make sure that the ETRTO 635 size matches your tire. Even if the tire has different nomenclature, the ETRTO size is the most reliable.
Details
Cream Color (Reflex Band)